The 30th has arrived, and that means it's time to get nerdy on thirty! This month's installment features some reviews of very interesting sounding books, the most misquoted lines in movie history, and a slew of Star Wars artwork in honor of The Last Jedi!
Books      Movies/Shows     Video Games       Artwork       Extras!
Books
Movies/Shows
I'm a bit torn on the idea of a Solo stand-alone film, but it's Star Wars so I'll definitely be seeing it.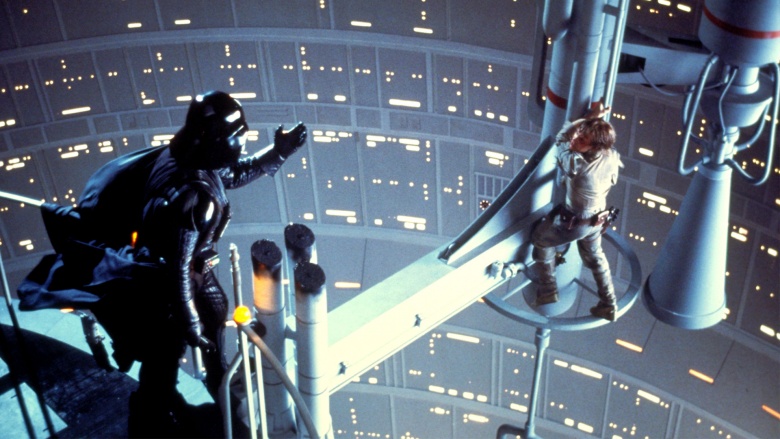 I have to admit, I've always known the "Luke I am your father" one was wrong, and it has always bugged me.
Video Games
Interesting the history of how some of these characters come to be, isn't it?
While I never owned a PlayStation, and thus never got to experience this classic for myself, I had enough friends who were gaga for Shadow of the Colussus, and have read enough about its deceptively simple storyline to be a bit excited for this remake nonetheless.
Artwork
A clean and well-rendered depiction of Anakin Skywalker's apprentice Ashoka Tano wielding the white bladed lightsabers she acquires in the new novel "Ashoka".
A beautiful painting of Rey's duel with Kylo Ren from "The Force Awakens".
Extras
I love when Lindsay does these fake quote posts. The idea is so clever I may have to steal it someday and do some of my own. These holiday themed fake quotes are some of the best!
Having just watched The Last Jedi yesterday, I have Star Wars on the brain and thought I'd give you an extra piece of art from this great artist. A depiction of one of my favorite characters from Star Wars Legends and a character I had still hoped to see crop up in the new movies, Mara Jade.